for Best Journalism
from a conflict zone
JURY
Judging was conducted by an international jury of news media professionals and experts on the subject of war and armed conflicts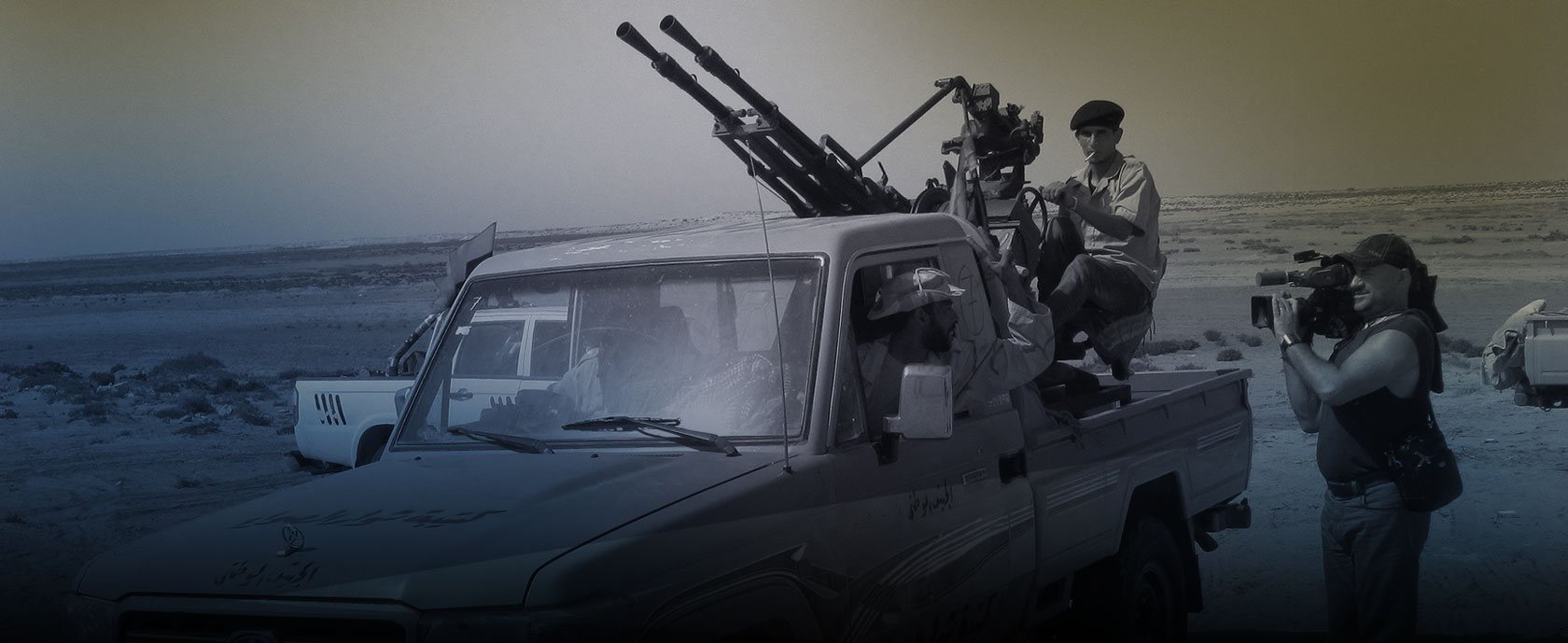 JURY 2020
Evgeny Poddubny is a war correspondent and producer of documentaries and special reports. He heads up VGTRK's Middle East and North Africa Bureau. Throughout his career he has covered numerous armed conflicts, reporting from Afghanistan, Iraq, Lebanon, Abkhazia, South Ossetia, and Pakistan, among others. His work in Syria and Ukraine earned him two prestigious "TEFI" awards. He also coordinates the "Russian Humanitarian Mission", a charity organization in Syria.

Eva Golinger is a lawyer, writer, and investigator who specializes in international law, immigration, human rights, and foreign policy from the United States to Latin America. On her weekly analytical news program for RT Spanish, 'Behind the News', Eva frequently interviews world leaders and high-profile figures, including Julian Assange and Venezuelan President Nicolás Maduro. Throughout her career, she has counseled numerous political leaders, including former Venezuelan President Hugo Chávez.

Gian Micalessin is a veteran journalist who covers war and foreign policy for Il Giornale. He started his career in 1983, reporting on Afghan mujahideen groups fighting against Soviet troops. Since then he has covered dozens of conflicts around the world. His articles, TV reports, and documentaries have been published by prestigious mass media outlets both in Italy and abroad. Since 2013, Gian Micalessin has also been a professor at Milan's Catholic University, teaching foreign policy on the journalism master's program.

Ahmed Gomaa is an Egypt-based journalist and correspondent specializing in Arab affairs. He currently works for Youm7, which has the most-visited website of any Egyptian newspaper.
He has covered critical regional challenges and written multiple analytical essays and opinion pieces. Ahmed covered the war against ISIS in Iraq from 2014-2017 and has been reporting on the Middle Eastern file "Syria – Libya – Palestine (Gaza)" since 2012.

Murad Gazdiev is specializing in conflicts and unrest globally. From the trenches and ruins of Eastern Ukraine, to the cratered streets of Syria's Aleppo, or even the midst of migrant riots in Europe's refugee camps, Murad can often be found broadcasting from the epicenters of hotspots worldwide. Having majored in finance, he also covers pressing economic issues - whether it be from the slopes of Davos, or in a crowd of anti-austerity protesters in Greece.

Konstantinos Antonopoulos has produced interactives on topics such as the 2014 World Cup, corruption in the EU, and HIV/AIDS in the Middle East for Al Jazeera English. He was a member of AJ Labs, an interactive storytelling team that produces longform and data journalism. He has won several international awards for designing and producing web, social, and video stories related to war, crisis, injustice, terrorism, and the state of the economy and the world. He is currently a social-storytelling and mobile-journalism trainer.

Tom Wragg is an industry veteran who has worked on all sides of the broadcast and media market. He started his career as a producer/director at the BBC, eventually becoming Head of Production for BBC News & Current Affairs. After leaving the BBC, he held executive positions at several media technology and consultancy groups.