for Best Journalism
from a conflict zone
JURY
Judging was conducted by an international jury of news media professionals and experts on the subject of war and armed conflicts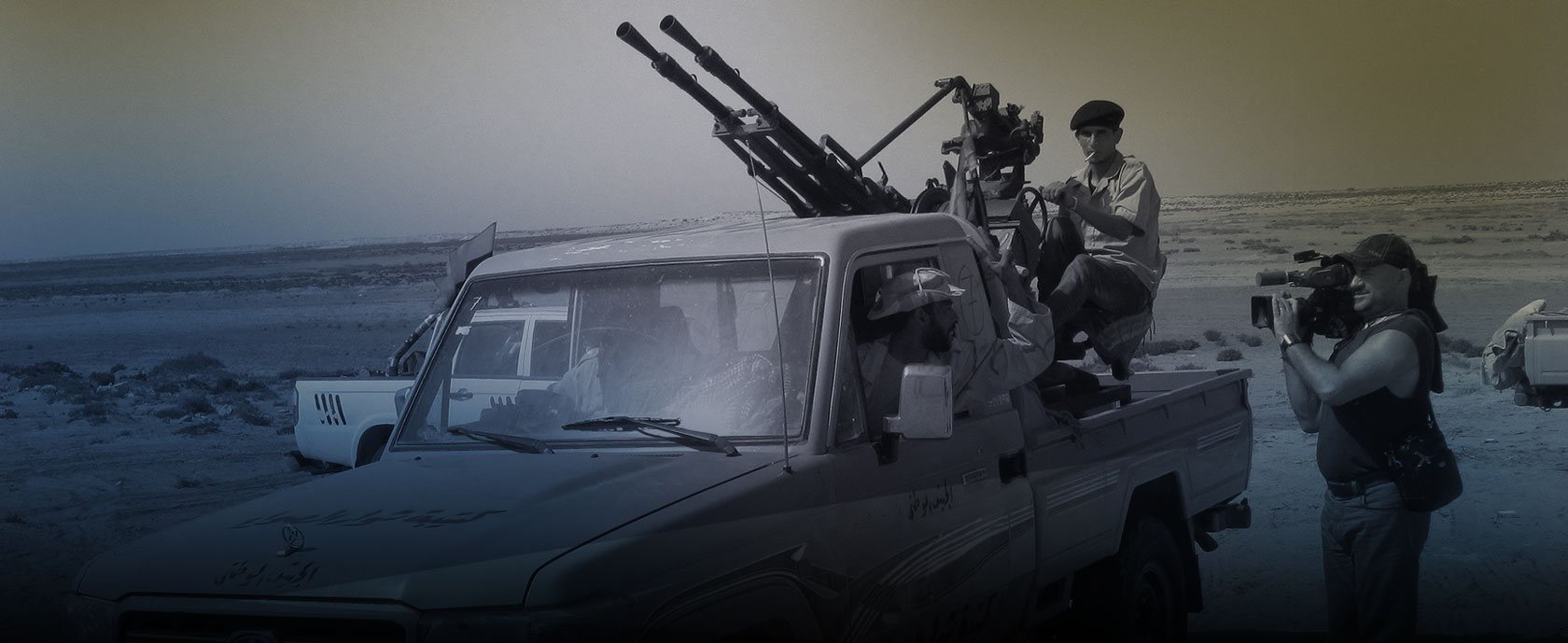 JURY 2019
Evgeny Poddubny

War Correspondent

Evgeny Poddubny is a well-known Russian war correspondent and producer of documentaries/special reports. Throughout his career, he has covered numerous armed conflicts, reporting from Afghanistan, Iraq, Lebanon, Abkhazia, South Ossetia, and Pakistan, among others. His work in Syria and Ukraine earned him two prestigious "TEFI" awards. He also coordinates the "Russian Humanitarian Mission", a charity organization in Syria.

Irada Zeynalova

Journalist
and TV Host

Irada Zeynalova is a nationally renowned Russian television correspondent. Irada has covered some of the country's most pressing stories of the last twenty years, including the Beslan school siege, the Moscow underground bombings, both in 2004 and 2010, and the Moscow blackouts of 2005. She has also reported on numerous international sporting competitions, including the 2006 Torino Winter Olympics, which earned her the prestigious "TEFI" award for "Best Reporter".

Eva Golinger

Lawyer/Writer
/Journalist

Eva Golinger is a lawyer, writer, and investigator who specializes in international law, immigration, human rights and foreign policy from the United States to Latin America. On her weekly analytical news program for RT Spanish 'Behind the News', Eva frequently interviews world leaders and high-profile figures, including Julian Assange and Venezuelan President Nicolás Maduro. Throughout her career, she has counseled numerous political leaders, including former Venezuelan President Hugo Chávez.

Tom Wragg

Association for International Broadcasting

Tom Wragg is an industry veteran who has worked on all sides of the broadcast and media market. He started his career as a producer/director at the BBC, eventually becoming Head of Production for BBC News & Current Affairs. After leaving the BBC, he held executive positions at several media technology and consultancy groups.

Maria Finoshina

War Correspondent

Maria Finoshina knows the lows and the highs of the war correspondent work first hand. In the course of over 5 years she has reported relentlessly from world's most infamous hot spots: Libya, Syria, South Sudan, Ukraine and others. She has the heart for the war-torn regions, raising voice for 'making love not war' and hoping one day the skills of a war reporter aren't of need any more.

Salam Mosafir

Journalist
and Senior TV Host

Foreign Affairs Correspondent since 1982. He is a specialist in covering international news, particularly war zones and unstable regions mostly in the Middle East, North Africa and Afghanistan. He was the only Arabic journalist visiting Chernobyl just 2 weeks after the catastrophe. Works for RT since launching its Arabic version in 2007.